Open an account now with Floor Gear
Introducing the Independent Flooring Group
Welcome to our website!
The UK's dynamic new Digital Distribution Network.
Comprising 15 leading Independent Distributors around the UK
Offering  Floorgear products and the best manufacturer brands
Focusing on sustainable, eco-friendly & innovative products
Stocked nationally and available via your local network member
We understand flooring—we offer technical advice and expertise.
Unrivalled Quality, Service and Value.
We care about you & your business.
Delivering Innovation—Nationally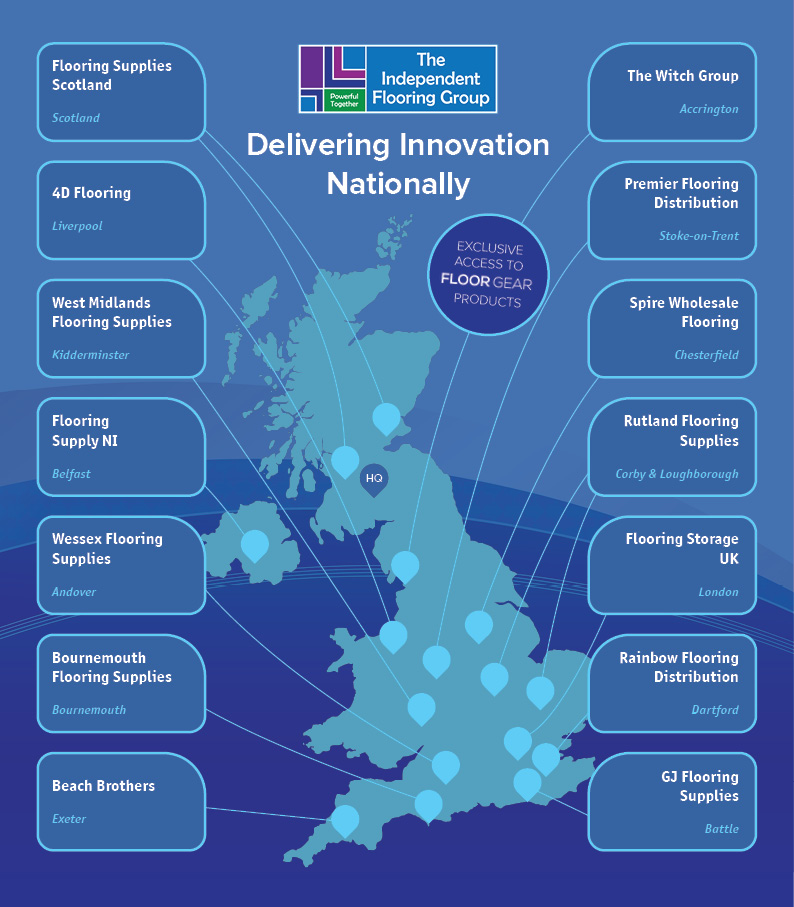 Floorgear Digital System
Opening your Account
We operate an Online Account System
An Account will be opened with your local member or the member of your choice
A credit limit will be set in the normal way
You receive a User Name and Password to access our Online Warehouse
You can now order online
NEW UP!TREDZ UPCYCLED CARPET UNDERLAY
Made from re-purposed post consumer waste
Available in 8 & 10mm versions
Exclusively from The Independent Flooring Group
Post Consumer Polyurethane (PCPU) materials from mattresses, sofas and other household products are recovered, sanitised, re-granulated & reformed into a new, smaller particulate foam that is upcycled to become an exceptional carpet underlay. This new underlay feels like a springy mattress underfoot. We call it UP!tredz. It's a big step UP!wards!